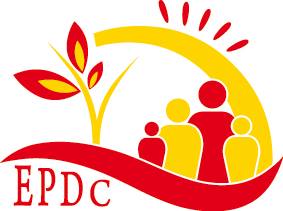 St. Ephrem Patriarchal Development Committee (EPDC)
Introduction The Syriac Orthodox Church, one of the world's most ancient churches, has been active since the beginning of the conflict in Syria in serving the needs of the displaced, the injured, the kidnapped, and all those affected by the violence. The St. Ephrem Patriarchal Development Committee (EPDC) has been established to address the needs of thousands of internally displaced people who seek basic assistance from the church. The committee was established recently and is already helping around 4000 families. The EPDC is constantly seeking to reach as many families as possible in order to help them in various ways including rent assistance, cash money, medical operations for those directly affected by the terrorist attacks, food parcel distribution, baby food, hygiene kits, medicine, heaters and blankets. The committee relies on funding from: 1. Donations from church faithful (monetary and non-monetary donations). 2. Patriarchal income that is flagged for assisting the needy. 3. Donations from Syriac Orthodox Archdioceses and church faithful worldwide. 4. Religious institution and other charities. 5. Regional and international organizations.  
Context Syria has been in the midst of an internal, political and armed struggle since March 2011. Since the uprising began, it is estimated that more than 130,000 people have been killed, 2.2 million people have left as refugees to surrounding countries, and 5 million people have been internally displaced. Many of these displaced have fled to Damascus since it remains one of the safer major cities within the country. The committee's head office is in Damascus where they can extend their help to cover all the Syrian governorates. The economy of the country has been impacted in devastating ways by the conflict. Huge inflation, the closing of factories producing necessary items, a sharp rise in fuel costs, lack of food production, and the loss of jobs for millions of people have caused economic chaos. Many families have depleted their savings, which has forced them to rely on aid from any agencies offering assistance such as churches. While some of the wealthier families have left the country altogether, those without the access or means have stayed. Many of those remaining also stayed because they believe deeply in the diversity of Syria and are unwilling to leave their country and homeland behind. This is especially true of Christians. While they fear for their lives due to increased sectarian tensions, they value the place of Christians in Syria's society and do not wish to leave.  
Beneficiaries All the Syrian people are affected in some way or another by this conflict. We are trying our best to help as many people as possible. In fact, all families that come to us for help are welcome regardless of their religions or backgrounds. Each month we register approximately 200 families into our program.  
Activities It comprises sub-committees captivated in providing assistance where possible to all displaced families and refugees.  
The Work of the EPDC
1 – Rent assistance: The committee offers monthly rent assistance for nearly 1500 families. Assistance is only given to those who have contractual agreements to pay monthly rent. The family is asked to present a copy of this agreement. The amount fluctuates on monthly basis due to foreign currency exchange rates.
2 – Ad-hoc assistance to needy families all around Syria: The committee offers sums of money to these families based on their needs, and therefore, the amounts differ from one family to another. The EPDC offers this assistance in a manner that ensures the families are spending these sums on essential items. Most of these grants are offered to those who find themselves penniless, especially those who have fled their houses and found themselves with nothing during their travels.
3 – Assistance for any medical treatment: These treatments are based on referrals provided by medical doctors affiliated with the committee. Currently, there are 35 doctors or medical staff from different specialties including lab technicians, pathologists, radiologists and optometrists.
4 – Immediate aid without medical referrals: Those suffering from pressing diseases and medical issues are offered instant medical aid.
5 – Aid to those affected by the terrorist attacks: This includes financial assistance to families of martyrs and for the maintenance of destroyed homes, funeral subsidies, medical care and medicine for the wounded. Additionally, we facilitate the liberation of kidnapped children and young girls.
6 – Financial assistance for minor operations and medical procedures.
7 – Children needs: We provide basic needs such as milk, diapers, special medicine, and vaccines for all children, especially newly born infants.
8 – Assistance to university and school students: The committee provides financial and medical assistance to students. It is our belief that education is of utmost importance for our youth and future.
9 – Social Justice: We also arrange home visits, religious and social gatherings, and the distribution of presents to children for special occasions.  
What was done in 2013 by the EPDC?  
1 – Distribution of baby food: Due to the lack of baby food in most pharmacies, the EPDC has distributed baby food in Damascus and other Provinces. The beneficiaries from this program were displaced families who were directly affected by the crisis. After conducting a thorough survey, we were able to determine the amount of food needed for each baby.
2 – Monthly Assistance for house rent: House rent program: Due to the violence in different Syrian regions, a large number of Syrian families were forced to leave their homes and flee to safer areas; therefore, the cost of rent in those safer places rose. To reduce the burden of paying rent on houses for these displaced families, our committee has prepared a program to support these families and help them to pay rent for these temporary houses. The beneficiaries of this program:
Displaced families
Poor families (poverty was confirmed by the parish priest)
Families that have members with chronic diseases
Families that have no stable incomes such as widows
3 – The distribution of food parcels: We have distributed food parcels that contained basic necessities to families that are registered in our church every month.
4 – Offering medicine for the sick: We have distributed medication to people with prescriptions, which were issued by medical doctors affiliated with the commission.  
5 – Medical operation: Due to the attacks and explosions that are commonplace in Syria, we have several injured people who were in need of surgical operations. We tried to cover all the expenses of those operations.  
6 – Education support for displaced children: Children have been especially vulnerable during the crisis. They have suffered from high levels of stress and trauma from witnessing conflict and needing to relocate to new areas for safety. Their education has also been disrupted, making many older children fear for their future and their ability to complete their schooling. It is essential that children be given the opportunity to continue their schooling, both for their own sense of normality and to continue to build a strong future for Syria. We helped those children to catch up with their schooling by providing them with courses. We have contributed the tuition for those courses along with school supplies and uniforms.
7 – Documentation: We have documented all the distribution of items with paperwork and pictures. Furthermore, we have data files for all the families that we have helped thus far. Overall, the work we have completed in 2013 was mainly in Damascus. We aspire to extend our work in order to cover the needs of all the Syrian governorates. Thank you very much for your interests.
EPDC Damascus, Syria